Online Learning for high school and middle school students
General Info
World Class Tech is offering the following courses: Web Design 1 & 2, Digital Photography, Digital Design, C++ Programming 1, 2, & 3, Intro to Programming in Python, and Game Design. For more information please
contact
Kris DeBruine
Adult Classes
Ms DeBruine teaches web design and development classes at Western Washington University in Bellingham, Washington.
For More Information: WWU - Web Design & Development
World Class Tech | Teaching Technology Skills for the Future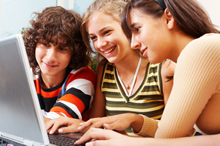 Our students live in a technically complex world that is constantly changing. To contribute and lead in such a world, our young people need to learn to communicate and collaborate using many types of digital tools. They need to develop sound technical skills and become conversant in many "technical languages." World Class Tech is committed to providing this kind of education.